So where do I begin… My teammate, my girl, my friend. God places people in your life that no matter the time or distance apart… they are where they were when you last left them regardless of… whatever. That's Aliyah for me. So not in the sense of… dang, she's still doing the same ol' stuff she was doing before or — she hasn't progressed, no not like that because, boy has she…  she's killing it. What I mean is, we don't have to chat every day, but our bond and our place in each others life is eternal and that's way its supposed to be!
Teammates are the sisters you always wanted, an allegiance, a lifelong bond. So Aliyah, I looked up to from day one. She was a senior, I was a freshman. She was cool, popular, beautiful, and smart. She hated running suicides just like me… winning. Sometimes I'd be first, but the next one I'd be last because I flat out hated running. Being quick didn't mean crap to me. Anywho… we bonded during her time on the team and after. She pledged Delta which made me and some of my other teammates interested, but our coach forbid us and even said she would kick us off of the team. So there was that… but Aliyah had made it through and, TBH, our coach resented her for that. Like flat out held it against her. Would say the worse things to Aliyah like you aint got be 💩 etc. We dealt with so many stupid mind games! SMH That was my life for 4 years so if you wanna ask me why I hated hoops by  my fourth year… Uh there's your reason why… But whatever Aliyah was more than a teammate she was my friend.
She came on spring break with me to my family's house where I almost killed her because she's allergic to seafood; so on and so forth… ha we go back.
She visited me in NYC after I first moved here, and it had been a while since we had seen each other. We caught up and I said so what's next for you, and she said I'm going to be a judge. I never knew this was what she wanted, but I was like, shoot girl, that's awesome! My friend, a judge! I knew she was working for the Mayor, but I didn't know this would be her next step. A few weeks ago I accidentally texted her (Only God) and she told me she was being sworn in and that she would love if I could be there! I'm like WHATTTT??? Say no more. We worked out the dates, and I booked my flight to the 313.
I landed and we started to catch up. She told me she had hit up some of those other naysayers who didn't believe in her back during our YSU days, and I was like YASSSS! Please show a hater whats up! Send a letter, call them, text them, whatever, but let them know! I had been telling my colleagues at work, my family and friends over the last few weeks about Aliyah – like sooo proud, like you have no idea. So I was so overwhelmed with pride and gratitude to be able to be there to see a young, black woman make such an astonishing accomplishment. Simply because it's what she sought out to do, and she flat out did it! I learned so much about my friend that I never knew! I teared up with emotion as many people shared stories about my dear Aliayh. Her speech, which you can check out below, was more than inspiring.
Aliyah you are a light and an inspiration to me. I know its all cliche in the sense of people always say well, "If you say you can do it then you can do it". Sure. But they never mention the obstacles, hard work, sacrifices, and even the mini-failures that emerge along the way. Everyone doesn't always have the strength and courage that it takes to succeed, and I admire you for never listening or giving a damn about what a hater had to say! I am still on cloud 9 in regard to your Investiture Ceremony because it has touched sooo many people! Over 3,000 Views and 56 Shares and growing on Facebook. I read the kind things people say and I'm like YUP THAT'S MY GIRLLL (BAPS STYLE- Do you remember BAPS?!  🙃😂😍 !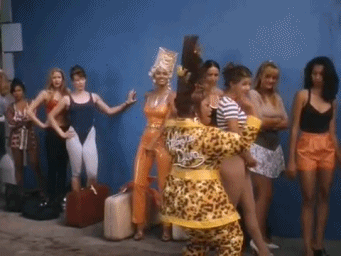 Brains, beauty, yes you can have it all ! Then, of course the dudes who are like, "Hey who's your friend…." I'm like nah fall back LOL!
I started mentoring young black girls over the last year, so I can't wait to tell them about YOU!!!! Like yes, this is what you can do… Keep on, keeping on Sis! But enough I won't get all soft, just know I love you, thank you, and I'm tuned in to all the great that you will do! Check out Aliya's speech and some pictures of her from the night of the ceremony. Also slid a little throwback in there and thank God for the GlOWUP !😂👩🏽‍⚖️